THE ULTIMATE GUIDE
LOCAL SEO
Search Engine Optimization or (SEO) is one of the most powerful digital marketing tools used today. It makes your website search engine friendly to rank for relevant keywords. For the most successful businesses, SEO isn't enough because Local SEO services have taken a bigger priority this year.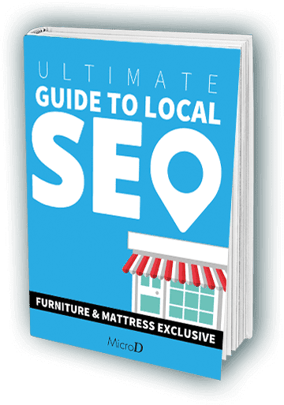 What's in the Guide?
This free guide will focus on Local SEO and the value of local marketing. This Ultimate Guide covers everything necessary to succeed with Local SEO – from getting started to services and strategies.
SEO is a powerful tool in furniture retailers digital marketing playbooks, and Local SEO creates the sort of business impact that furniture store owners are looking for in their marketing.