ONLINE SHOPPING TRENDS
A GUIDE TO GENERATIONAL SHOPPERS
To attract more people in a given generation and make more sales, you have to understand their unique online shopping trends. Here's your extensive look at online shopping trends by generation.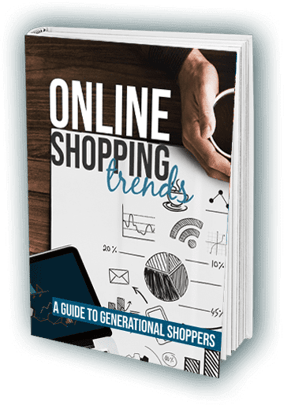 What's in the eBook?
This guide will walk you through the generations, defining each generation, discussing their expectations, and laying out how to attract their shoppers online.
You will learn to send the right message to the right generation, and create an omnichannel experience they will appreciate by giving them what they want to become a loyal customers.