THE TRENDS IMPACTING FURNITURE ECOMMERCE
2021 had its own unique set of challenges for the home furnishings retail industry. What changes are impacting the critical ecommerce strategy for retailers today? Explore the current trends, changes, and challenges impacting furniture ecommerce.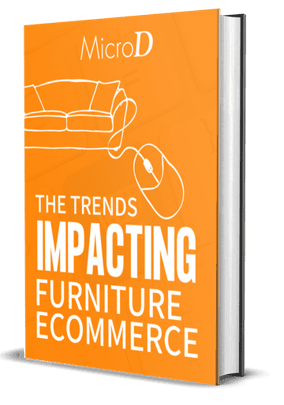 What's in the eBook?
This free ebook will cover how home furnishings retail looks different in today's climate. The global pandemic created a seismic shift in the industry, to say nothing of the impact on the world of retail at-large. Retailers and manufacturers changed the way business operates in home furnishings. Read and learn how that creates a unique stage for growth in furniture ecommerce.